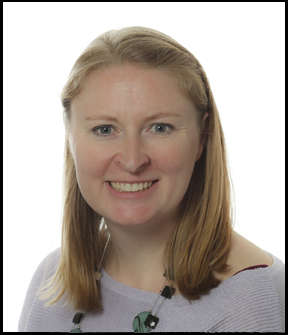 About Me

As an implementation scientist and health services researcher, I work across disciplines and settings, specializing in understanding how effective interventions can be implemented, sustained, and spread.
I work in partnership with lived experience advisors and health system stakeholders, across settings.



I am a Postdoctoral Researcher at Women's College Hospital and the University of Toronto,
funded by the Canadian Institutes for Health Research (CIHR) Health System Impact Fellowship.

I completed my PhD at the University of Waterloo in 2019,
focused on improving nutrition care in Canadian hospitals.

I am also Associate Director [Implementation and Innovation] of the UK Need for Nutrition Education/Innovation Programme (NNEdPro) G
lobal Centre for Nutrition and Health
and lead of the
NNEdPro Global Innovation Panel (GIP), which
promotes international initiatives and knowledge exchange in nutrition, relevant to clinical and public health practice for medical and health professionals
.
Interests:
sustainability; spread and scale; Integrated Knowledge Translation; implementation science and practice; qualitative research, nutrition care in hospitals; medical nutrition education; and more
Research Interests
Current Research Program


I use an Integrated Knowledge Translation approach with health systems stakeholders that have population level impact. I support these stakeholders to build implementation science and behaviour change theory and methods into their existing programs.


My specialization is in how to sustain, spread and interventions that improve patient outcomes. I am a founding member of the Women's College Hospital Office of Spread and Scale, which support effective programs to spread to new settings.



I am leading and involved in several policy-oriented research projects about improving antibiotic and opioid prescribing among physicians, using Audit and Feedback interventions.
Key P
ublication
s:


Building On What We Know: moving beyond effectiveness to consider how to implement, sustain and spread successful health interventions. BMJ Nutrition, Prevention and Health. 2020.
When do trials of diabetes quality improvement strategies lead to sustained change in patient care? BMJ Quality and Safety. 2019.
Working with hospital teams to treat food as medicine. The Integrated Knowledge Translation Research Network Casebook. 2020.


Implementing Nutrition Care Practices
I am an integral member of an interdisciplinary team

led by Professor Heather Keller

,

that is improving nutrition care in Canadian hospitals. I led quantitative and qualitative projects to understand healthcare professionals' perspectives on implementing, sustaining and spreading nutrition care activities.



I supported hospital teams (knowledge users) by providing them with the implementation science, and behaviour change skills to make sustainable changes that met the needs of their hospital.

http://m2e.nutritioncareincanada.ca/

Key Publications:
The Sustain and Spread Framework: Strategies for sustaining and spreading nutrition care improvements in acute care based on thematic analysis from the More-2-Eat study. BMC Health Services Research. 2018
.
Changing nutrition care practices in hospital: A thematic analysis of hospital staff perspectives. BMC Health Services Research 2017.
Comparing Hospital Staff Nutrition Knowledge, Attitudes, and Practices Before and 1 Year After Improving Nutrition Care: Results From the More-2-Eat Implementation Project. JPEN 2017.
International Nutrition Education and Implementation


As Associate Director of the UK NNEdPro G
lobal Centre for Nutrition and Health
I support the strategic direction of this
award-winning, international and interdisciplinary network based in Cambridge, England. We aim to advance and implement nutrition knowledge to improve health, well being and society.
I also lead the Annual International Summit on Medical and Public Health Nutrition Education and Research. Through NNEdPro, I am a Member at Wolfson College, University of Cambridge
.
Key Publications:
Closing the gap: data-based decisions in food, nutrition and health systems: proceedings of the Fifth International Summit on Medical and Public Health Nutrition Education and Research. BMJ Nutrition Prevention and Health. 2020
Proceedings of the Inaugural International Summit for Medical Nutrition Education and Research. Public Health 2016.
Setting Priorities for Research in Medical Nutrition Education: An International Approach. BMJ Open 2016.
Contact Me


E-mail: celia.laur@wchospital.ca
Twitter: @Celia_Laur
ResearchGate: www.researchgate.net/profile/Celia_Laur
LinkedIN:
https://www.linkedin.com/in/celia-laur-384a4577/