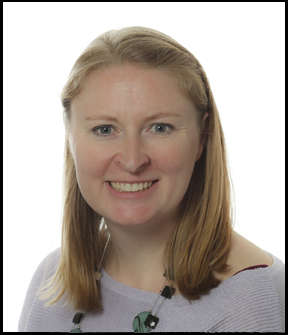 About Me

As an implementation scientist and health services researcher, I work across disciplines and settings, specializing in understanding how effective interventions can be implemented, sustained, spread, and scaled.
I work in partnership with lived experience advisors and health system decision makers to increase our impact.



I am Scientific Lead of the Office of Spread and Scale, and a member of the Implementation Science team at Women's College Hospital Institute for Health System Solutions and Virtual Care, and
Assistant Professor (Status) with the Institute of Health Policy, Management and Evaluation (IHPME), in the Dalla Lana School of Public Health at the University of Toronto. The Office of Spread and Scale uses implementation science to help amplify successful models of care and innovative programs, while learning from the success of others.

As Associate Director (Innovation, Implementation & Impact) of the UK Need for Nutrition Education/Innovation Programme (NNEdPro) G
lobal Institute for Food, Nutrition and Health,
I support
international initiatives and knowledge exchange in nutrition, relevant to clinical and public health practice for medical and health professionals
.
From 2019-2021 I was a Postdoctoral Canadian Institutes for Health Research (CIHR) Health System Impact Fellow w
ith Women's College Hospital

and the University of Toronto
.

I completed my PhD at the University of Waterloo in 2019,
focused on improving nutrition care in Canadian hospitals.


Interests

| | | | |
| --- | --- | --- | --- |
| Implementation Science | Sustainability | Integrated Knowledge Translation | |
| Knowledge Translation | Spread | Qualitative Research | |
| Knowledge Mobilization | Scaling-up | Health Equity | |
| Implementation Practice | Adaptation | Medical Nutrition Education | |
Key Publications

Trialists perspectives on sustaining, spreading, and scaling-up of quality improvement interventions. Implementation Science Communications. 2021
The role of trained champions in sustaining and spreading nutrition care improvements in hospital: qualitative interviews following an implementation study. BMJ Nutrition, Prevention & Health. 2021
Building health services in a rapidly changing landscape: Lessons in adaptive leadership and pivots in a COVID-19 remote monitoring program. Journal of Medical Internet Research. 2021.
Building On What We Know: moving beyond effectiveness to consider how to implement, sustain and spread successful health interventions. BMJ Nutrition, Prevention and Health. 2020.
Contact Me


E-mail: celia.laur@wchospital.ca
Twitter: @Celia_Laur
ResearchGate: www.researchgate.net/profile/Celia_Laur
LinkedIN:
https://www.linkedin.com/in/celia-laur-384a4577/
University of Toronto: https://ihpme.utoronto.ca/faculty/celia-laur/